---
CRH-2/3 High Speed Rail from Guangzhou Nan (South) - Shenzhen is under construction

Intercity Express from Guangzhou Nan (South) to Zhuhai Airport is under construction.

High speed rail from Shanghai Hongqiao to Hangzhou East is scheduled to open in Oct, 2010.

Huning HSR (Shanghai to Nanjing) was officially advertised to be above 300 km/h but according to Johomaps' sources, such speed is not achieved during the majority of the journey.

[High Speed Rail Map]

[China Rail Main Network Map]

iPhone App

Android Web-App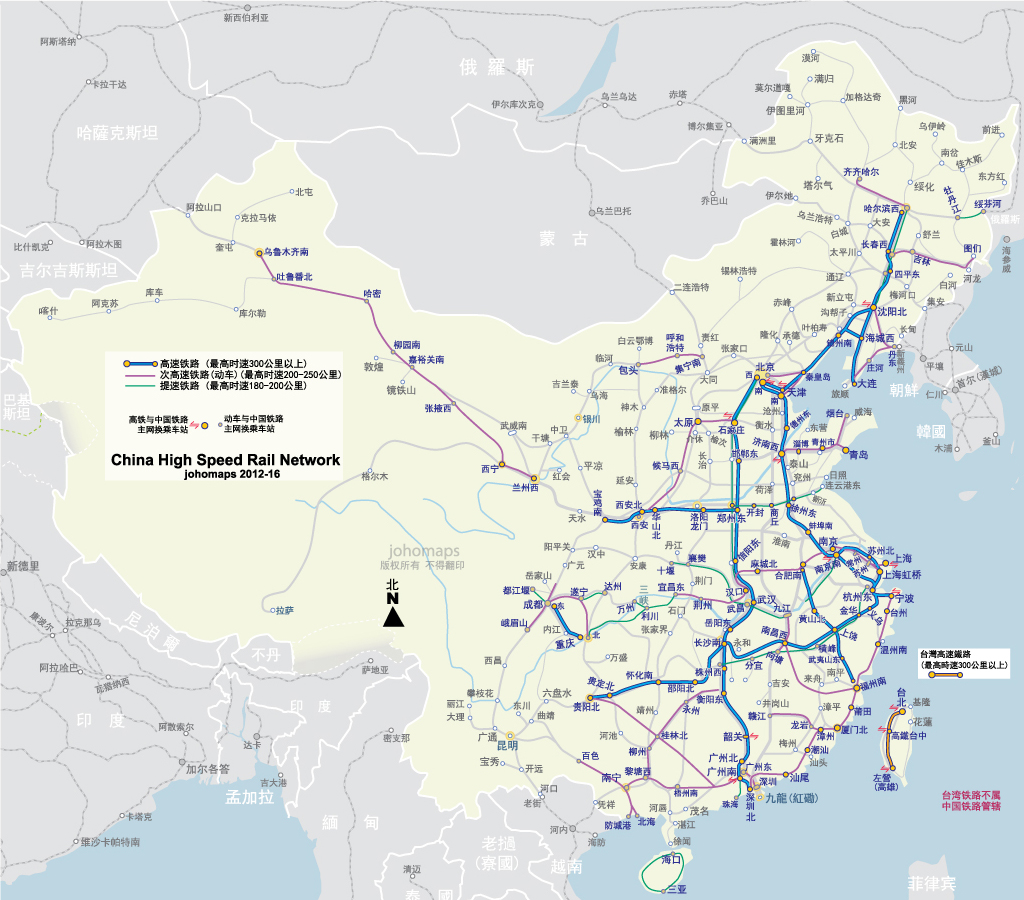 ---