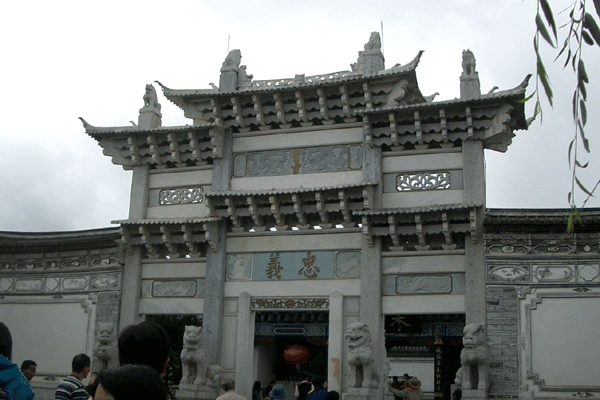 The two characters mean loyalty. This gate was a gift from the Ming Emperor to commemorate the Nakhi's support against the Manchus. With the Mongols as their ally, the Manchus eventually took over all of China, invaded Nakhi, Tibet and the Turks (Xinjiang). Xinjiang and Mongolia kept their protectorate status; Nakhi and various smaller kingdoms did not. In 1723, Lijiang and the Nakhi territories were absorbed into part of China (under the "supervision" of Wu Sangui, the Pingxi King), ending the Nakhi Kingdom's 929 years of history.
Despite hating the Manchus for dissolving the kingdom, the Nakhi did not support the revolt by Wu Sangui. Remember, that's the Ming General who betrayed the Ming China) revolted against the newly formed Manchu China (Qing).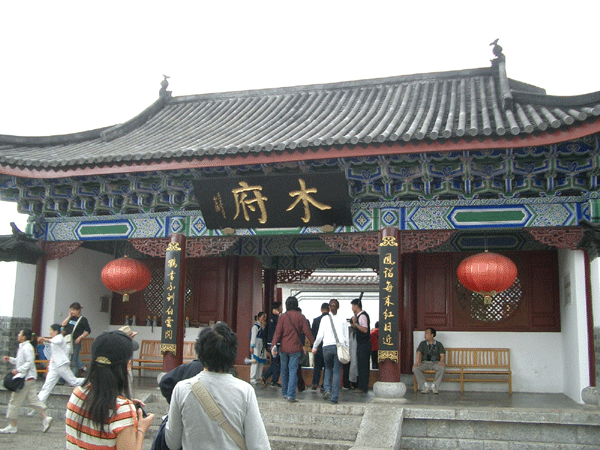 Entrance to the Palace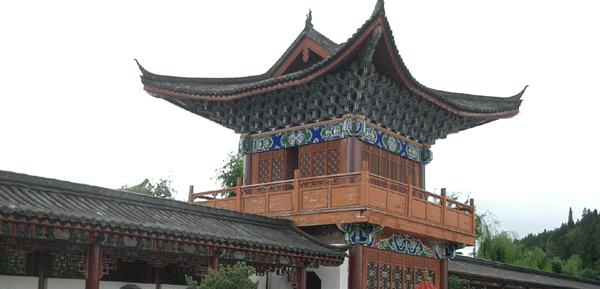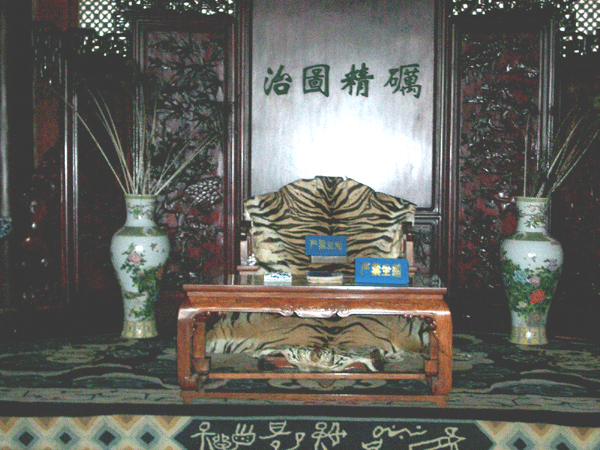 The Royal Court was bilingual, Chinese and Dongba. The royal family was heavily influenced by Chinese Taoist teachings; they were masters of Chinese literature. However, they did not allow their subjects to become overly sinicized.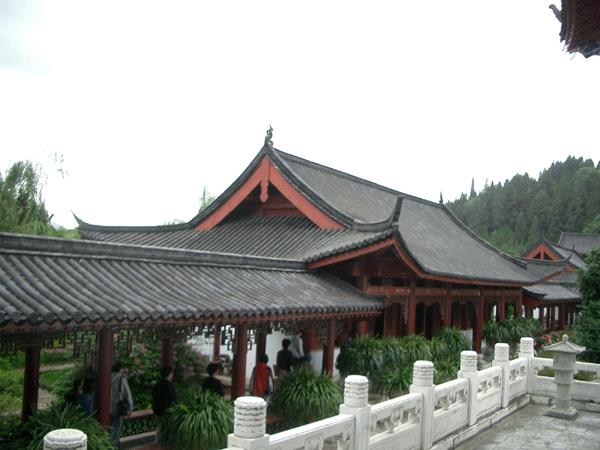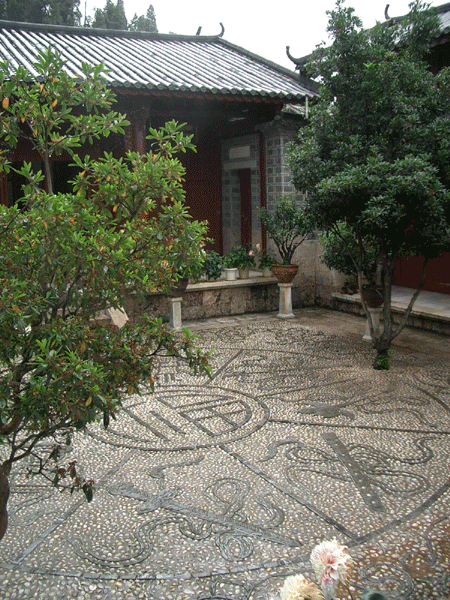 The symbol reads "Fu", meaning well-being in life (Chinese)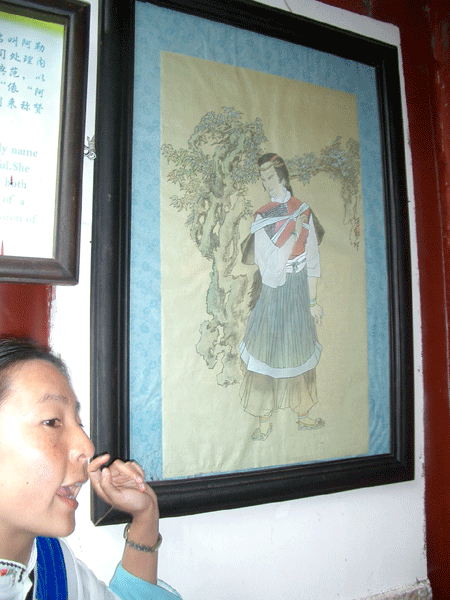 The Queen of the Nakhi. She did not bind her feet like Chinese queens did. That's because she had to work in the field during the day!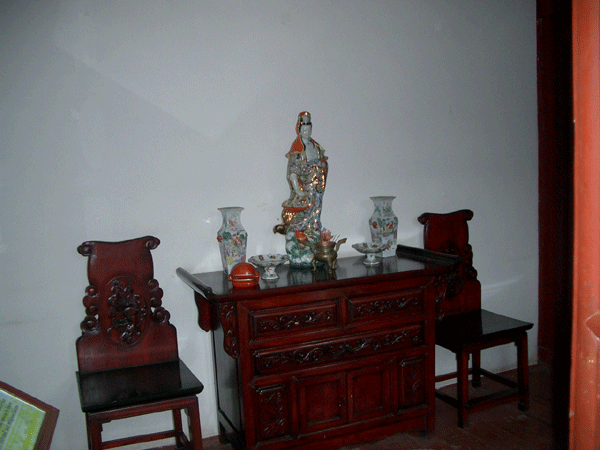 The Queen had her own bedroom. She was Buddhist. This is a statue of Bodhisattva (Guanyin or Kuan Yin). As mentioned above, the royal court is devoted to Chinese Taoism. That shows the religious tolerance of the Nakhi. Guanyin is also highly respected by Taoists.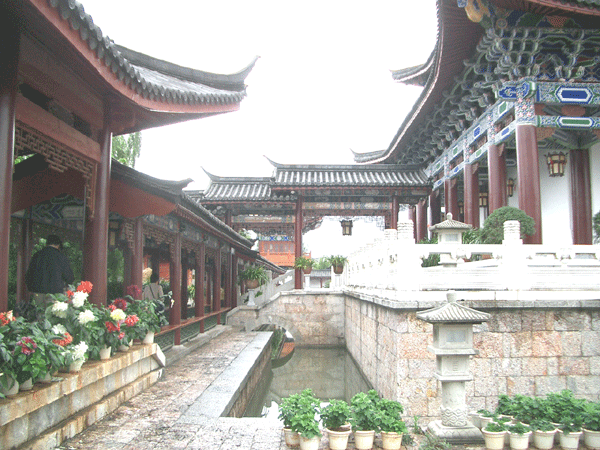 The canals flow through the palace as well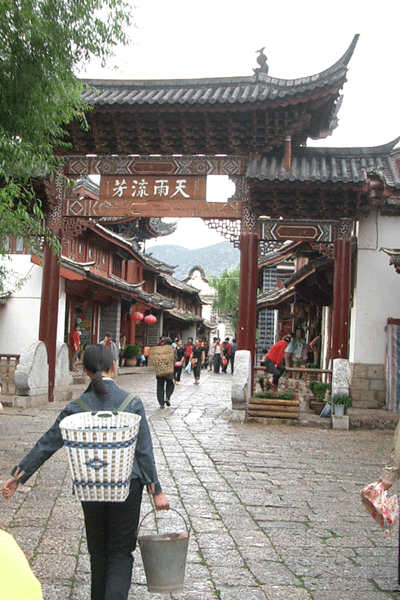 The characters read "Tianyu Liufang" meaning "rain from the sky, the aroma remains". It sounds good but means nothing in Chinese. But it sounds like "Go read more" in Nakhi (according to our guide). It was meant to encourage the commoners to read more books.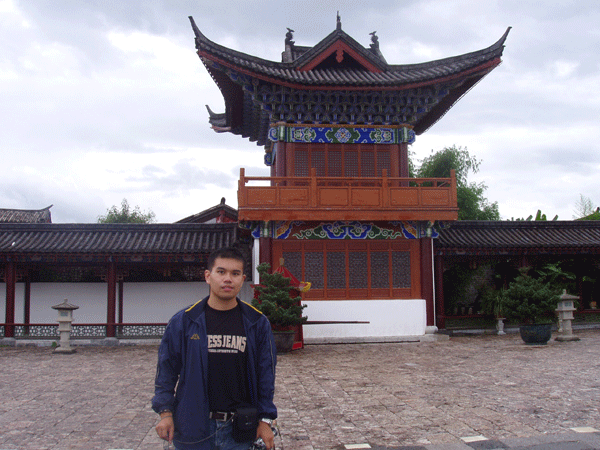 Royal Court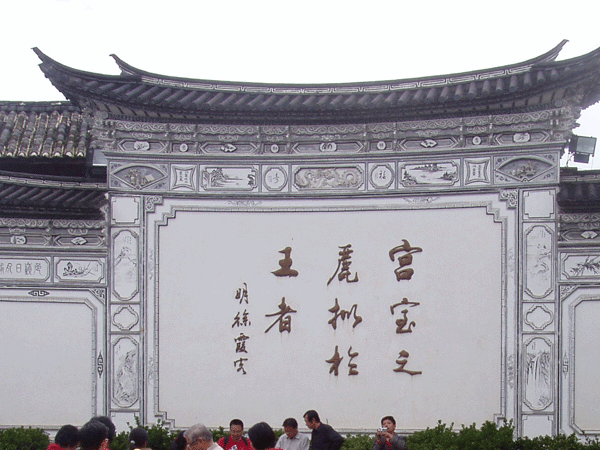 "The beautiful palace made by the King" - caligraphy by Xu Xiake, famous Chinese geographer of the Ming Dynasty who fell in love with traveling in the mountains of Yunnan. When he was too old to travel, the King of the Nakhi sent a few men to escort him back to his home in Central China.