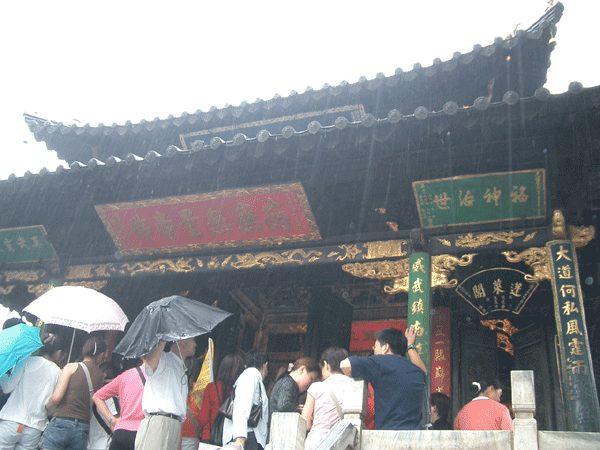 The Golden temple isn't actually made of gold, but silver. Over the last 300 years, it has completely oxidized.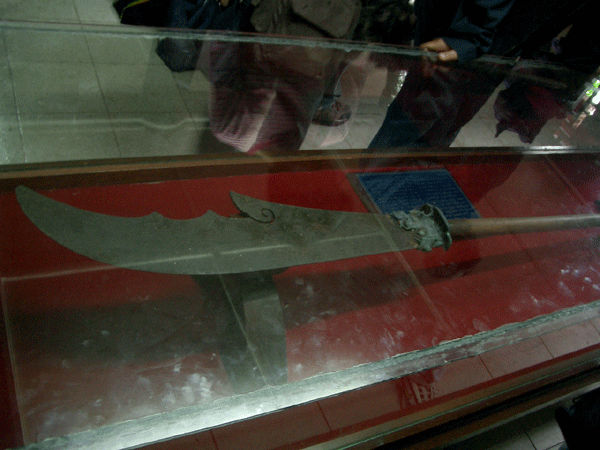 Weapon owned by Wu Sangui. Rumour has it that it had been used to kill soldiers of three dynasties, Ming, Qing, and Shun (大順皇帝) (Li Zicheng) (李自成). Shun never became a real dynasty. Li was one of the many rebels in late Ming Dynasty the was eventually suppresed by the Manchus.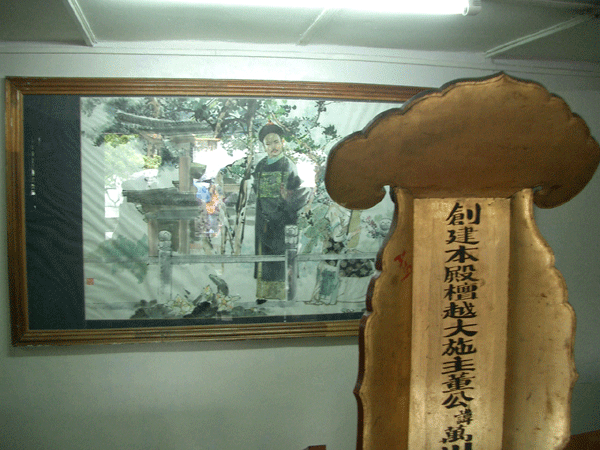 Wu Sangui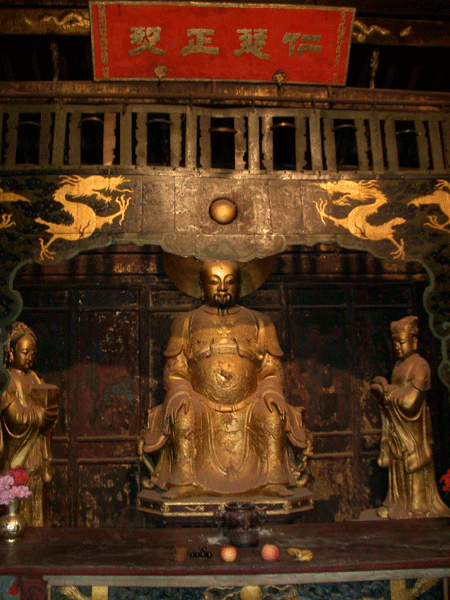 Statue of the God of the North, note his face.